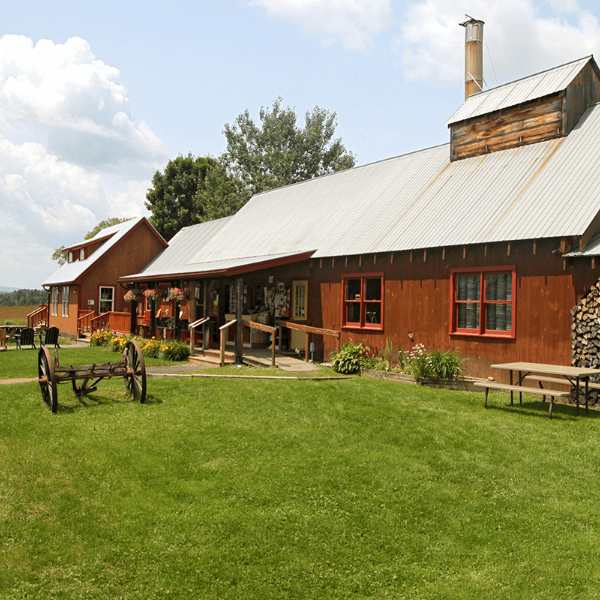 About Us
Welcome to Bragg Farm
The Bragg Family has been producing Vermont Maple Syrup for 8 generations. Our pure maple syrup is made the traditional way, using buckets and a wood-fired evaporator. We invite you to visit our farm store and sugarhouse year-round!

Enjoy our Maple Ice Cream Parlor and Gift Shop with a large selection of Vermont crafts, gifts, specialty foods and of course all kinds Vermont Maple products and cheeses.
Take a free guided tour of the sugarhouse and find your favorite grade of syrup at the tasting table.